REMINDER: Snowflake FFA will be holding our annual Homecoming BBQ this evening, beginning sales at 5pm and ending at 8pm. We will be located in the High School Cafeteria selling plates for $5 or $20 for 5 plates. The plates will include a pulled pork sandwich, baked beans, bag of chips, and a flavored water. Come out and enjoy some delicious BBQ and support your local FFA Chapter!!!

Parents please note that Taylor buses pull into the JH first, once they are loaded, then they leave the campus. Snowflake buses will then enter the JH campus. The reason it is done this way is not all of our buses can fit in that area.

Snowflake Junior High Bell Schedule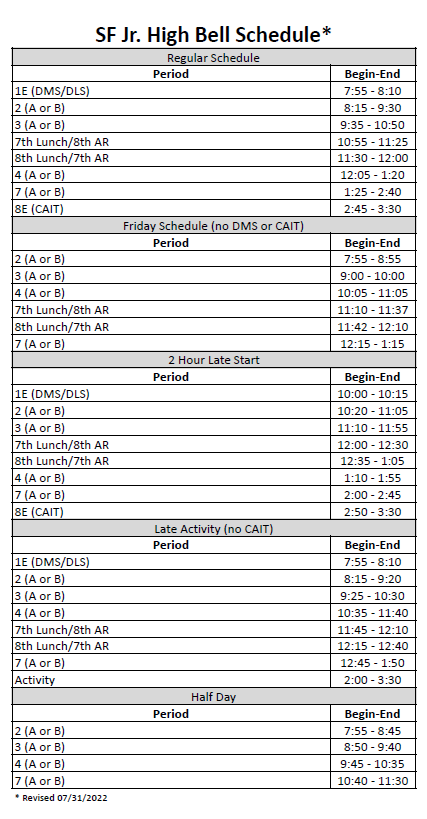 SNOWFLAKE SCHOOL DISTRICT 5TH ANNUAL NIGHT OF SERVICE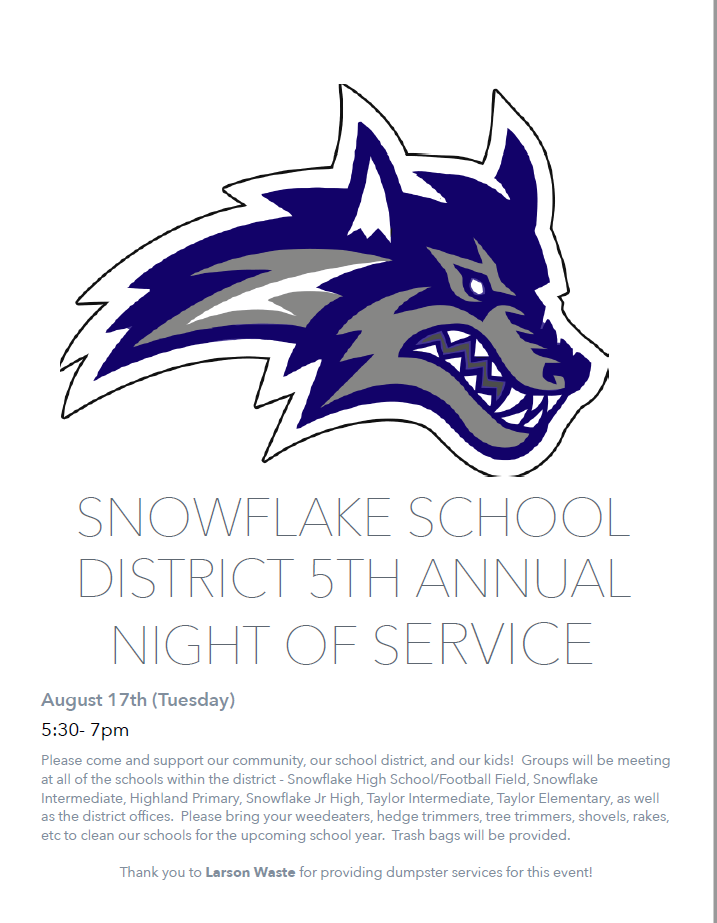 Happy 4th of July!! Have a safe and happy holiday!
This is an "Official" Site for News and Updates for Snowflake Unified School District.
Please check your email for a message from SUSD School Messenger with a link to a short parent survey about our return to school plans. If you don't get the email, please contact Tara Brimhall at 536-4156 ext. 7720, Monday – Thursday (7AM – 4 PM) so she can check that your email contact information is correct. Stay Safe and Healthy!